FLASH SALE £27!!
🔥RRP £97🔥
FLASH SALE £27!! 🔥RRP £97🔥
Don't waste a SINGLE second MORE creating workbooks and lead generating products from scratch!
Time is precious, and frankly staring at a blank screen is tedious!
(Ughhh, those blank screens are a nightmare! Lets get you a Jump-start shall we!)
🔥 Flash Sale 🔥
📩 Leads to Success 🎉
🔥 Flash Sale 🔥 📩 Leads to Success 🎉
GET STRATEGIC WITH YOUR BUSINESS BUILDING AND LEVEL UP YOUR GAME WITH PROFESSIONAL LOOKING PRODUCTS, OPT INS, TRIP WIRES AND WORKBOOKS
ALL WITHOUT PAYING A SMALL FORTUNE ON AN EXPENSIVE GRAPHIC DESIGNER OR BRANDING STRATEGIST
Super-Speed your results with done-for-you Canva PDF Brand Boosting Client Attracting templates, designed for Smart & Savvy Small & Creative Biz Owners & Online Entrepreneurs.
Made In Minutes
⏱
Made In Minutes ⏱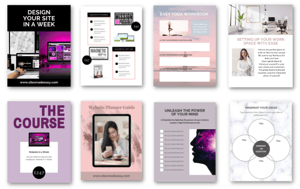 📖 Over 100 Templates ⚡️
💡 1000's of Possibilities 🧠
📖 Over 100 Templates ⚡️ 💡 1000's of Possibilities 🧠
So easy to Customise in just minutes. Simply change Colours and Fonts to Match your personal Branding. Plug in your content, photos and graphics then you're good to go!
Seriously it's that easy, even a child could do it! (if they get pocket money or v-bucks that is!) 😜
Perfect for use in many businesses……Coaches, Creatives, Artists, Stylists, Influencers, Course Creators, Teachers, Salons, Real Estate Agents, Interior Designers, Landscapers, Service Providers, in fact virtually any Industry!
🔥100+ Templates🔥
🔥100+ Templates🔥
📖 Create In minutes! ⚡️
💡 Maybe Seconds ⏱
📖 Create In minutes! ⚡️ 💡 Maybe Seconds ⏱
Position Yourself as an Authority In Your Niche
Become the go-to person in your niche and focus on creating beautiful value-packed Freebies, Lead Magnets, Workbooks, E-books, Courses and many more Products.
Save Time, Money, and the urge to throw your laptop out the window
We've all been there! 😂 💻 🚀
Instead of sending your laptop flying like a rocket. Launch your Offers, (see what i did there), faster than NASA
Boost your business presence with cohesive Branded offerings
Grow your Business with engaging branded designed Lead Magnets that you can plug and play time and time again. 100 Templates that are fully customisable but have limitless possibilities!
Turn strangers into Paying Customers
Grow your email list and attract more leads with your new on Brand offerings and build a Business with raving clients and customers.
Design a Stand out Lead generating Strategy
Raise your game with Professional looking Lead-magnets that your audience will love and keep coming back for more. Spend more time on the content and automate the Aesthetics.
Optimise your Opt-Ins. Launch and Grow Faster
Think like the Leader you are in your Business and Launch like a Boss with expert designed, binge-worthy Biz-Flix style offerings.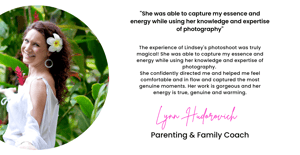 🔥 Made In Minutes
⏱Time Saving
🔥 Made In Minutes ⏱Time Saving
🔥Flash Sale £27 🔥
🚀 RRP £97 🎉
🔥Flash Sale £27 🔥 🚀 RRP £97 🎉
Whats Included
(Don't worry I'll keep this short and sweet! These sales pages can be tedious and like the Never ending Story! 😂)
100 Designer created templates that can be fully customised.
A straight to the point guide containing all the details you'll need to know to get started and finished seamlessly! all links to download your template pack to your canva account will be in this guide.
A video explaining it all and walking you through how to make the most of this and make many Lead Magnets In Minutes!
(You can set up an account with Canva if you don't have one already! Also you can use this in the free version of Canva or the Pro Version)
1

Leads To Success - Lead Magnets Made In Minutes

Canva Quickstart Guide - Tips and Tricks to get this done without The tech headaches!

Link to Download in Canva

Video explainer - Make the most of these Templates to Make Many Leadmagnets
⏱ Save Time and Money 🤑
📩 Generate Leads, Sales and Success 🎉
⏱ Save Time and Money 🤑 📩 Generate Leads, Sales and Success 🎉